Angie Viramontes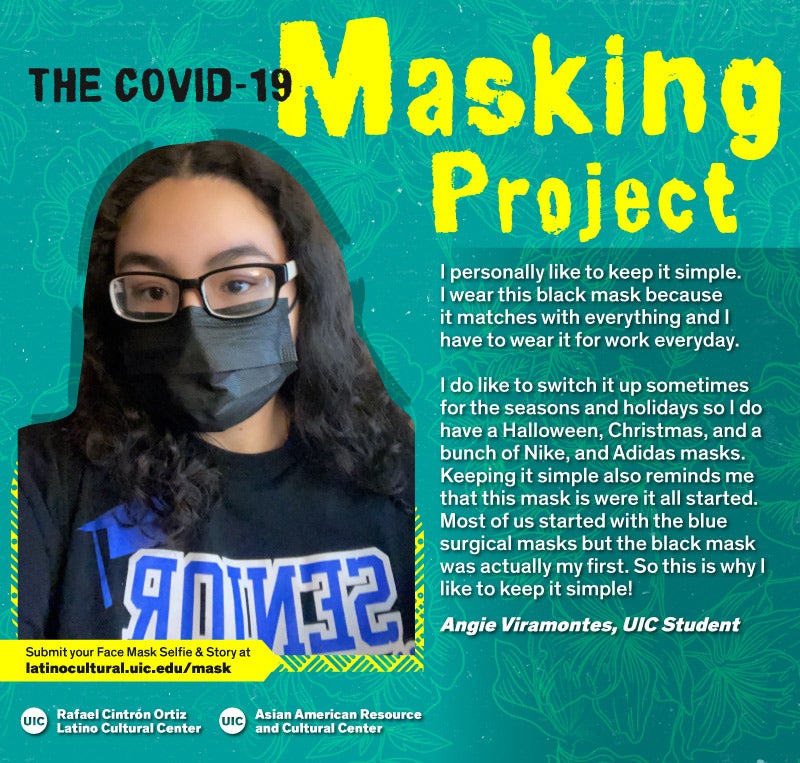 I personally like to keep it simple. I wear this black mask because it matches with everything and I have to wear it for work everyday.
I do like to switch it up sometimes for the seasons and holidays so I do have a Halloween, Christmas, and a bunch of Nike, and Adidas masks. Keeping it simple also reminds me that this mask is were it all started. Most of us started with the blue surgical masks but the black mask was actually my first. So this is why I like to keep it simple!
The COVID-19 Masking Project was developed by the UIC Latino Cultural Center (LCC) in partnership with the UIC Asian American Resource and Cultural Center (AARCC) to engage students, faculty, staff, and community members in a creative and meaningful way during the COVID-19 pandemic.