Yesenia Garcia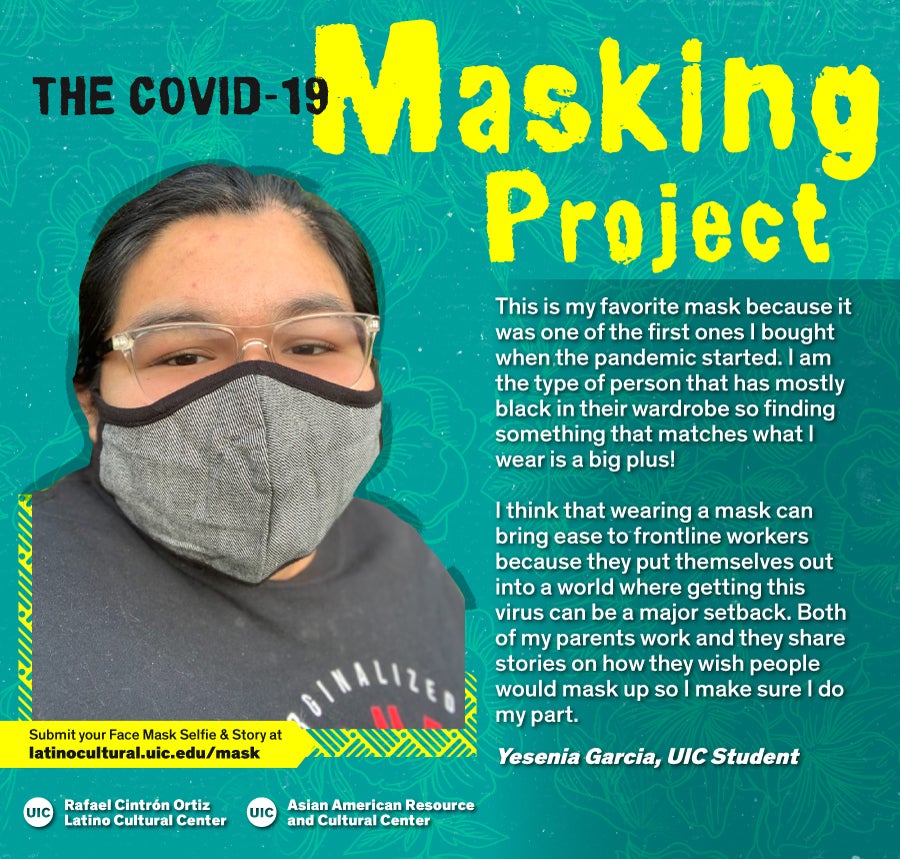 This is my favorite mask because it was one of the first ones I bought when the pandemic started. I am the type of person that has mostly black in their wardrobe so finding something that matches what I wear is a big plus!
I think that wearing a mask can bring ease to frontline workers because they put themselves out into a world where getting this virus can be a major setback. Both of my parents work and they share stories on how they wish people would mask up so I make sure I do my part.
The COVID-19 Masking Project was developed by the UIC Latino Cultural Center (LCC) in partnership with the UIC Asian American Resource and Cultural Center (AARCC) to engage students, faculty, staff, and community members in a creative and meaningful way during the COVID-19 pandemic.