Erika Mei Chua Holum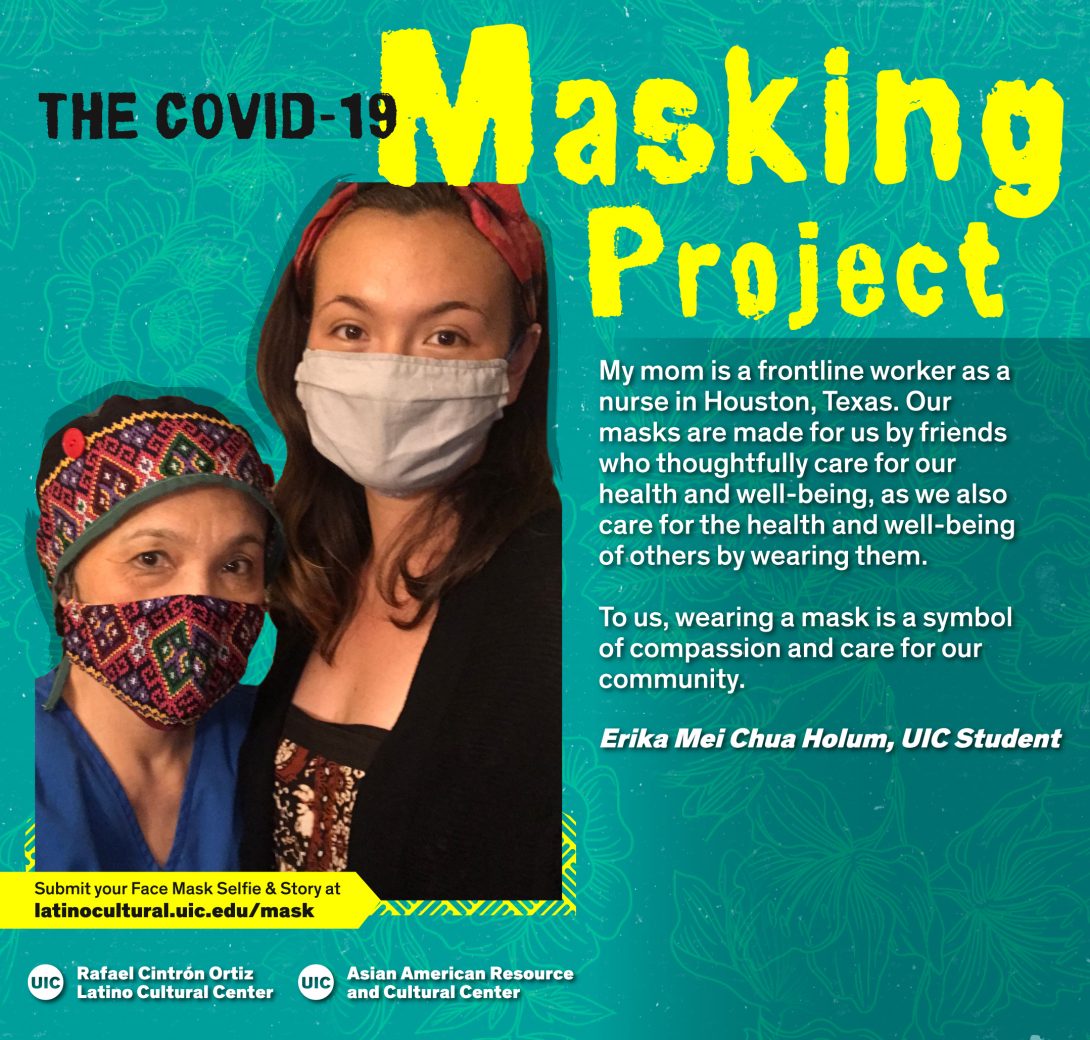 My mom is a frontline worker as a nurse in Houston, Texas. Our masks are made for us by friends who thoughtfully care for our health and well-being, as we also care for the health and well-being of others by wearing them.
To us, wearing a mask is a symbol of compassion and care for our community.
The COVID-19 Masking Project was developed by the UIC Latino Cultural Center (LCC) in partnership with the UIC Asian American Resource and Cultural Center (AARCC) to engage students, faculty, staff, and community members in a creative and meaningful way during the COVID-19 pandemic.