Hana Choi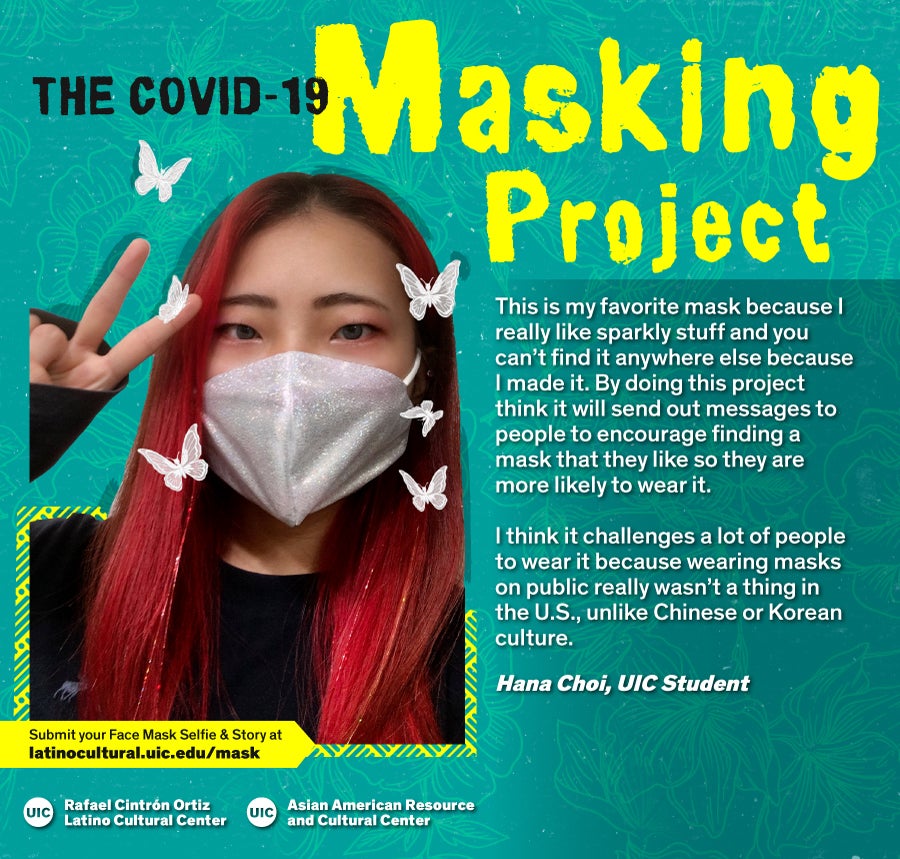 This is my favorite mask because I really like sparkly stuff and you can't find it anywhere else because I made it. By doing this project think it will send out messages to people to encourage finding a mask that they like so they are more likely to wear it.
I think it challenges a lot of people to wear it because wearing masks on public really wasn't a thing in the U.S., unlike Chinese or Korean culture.
The COVID-19 Masking Project was developed by the UIC Latino Cultural Center (LCC) in partnership with the UIC Asian American Resource and Cultural Center (AARCC) to engage students, faculty, staff, and community members in a creative and meaningful way during the COVID-19 pandemic.