Cachet Gipson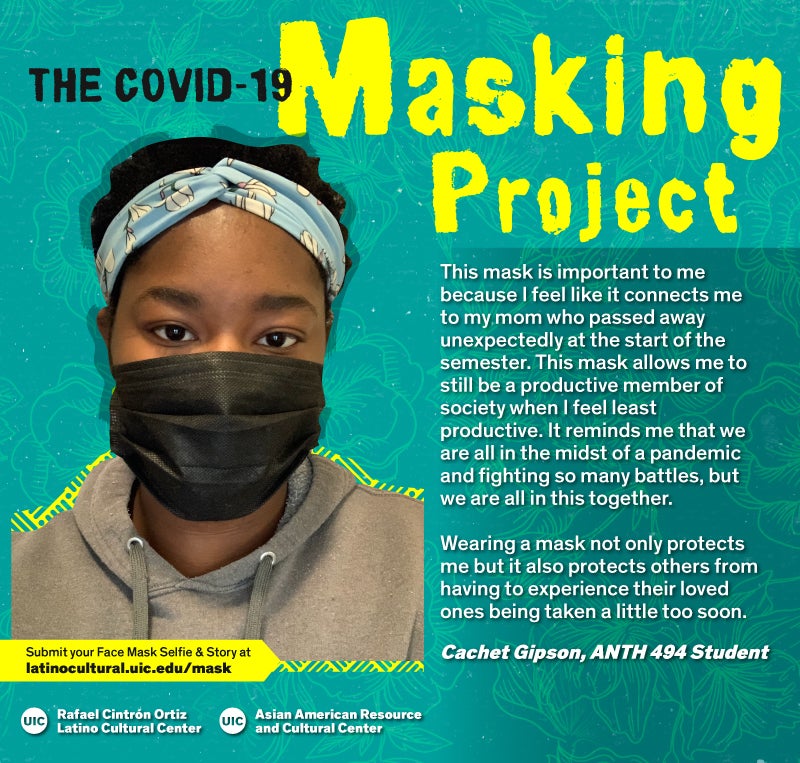 This mask is important to me because I feel like it connects me to my mom who passed away unexpectedly at the start of the semester. This mask allows me to still be a productive member of society when I feel least productive. It reminds me that we are all in the midst of a pandemic and fighting so many battles, but we are all in this together.
Wearing a mask not only protects me but it also protects others from having to experience their loved ones being taken a little too soon.
The COVID-19 Masking Project was developed by the UIC Latino Cultural Center (LCC) in partnership with the UIC Asian American Resource and Cultural Center (AARCC) to engage students, faculty, staff, and community members in a creative and meaningful way during the COVID-19 pandemic.