Cassie Hernandez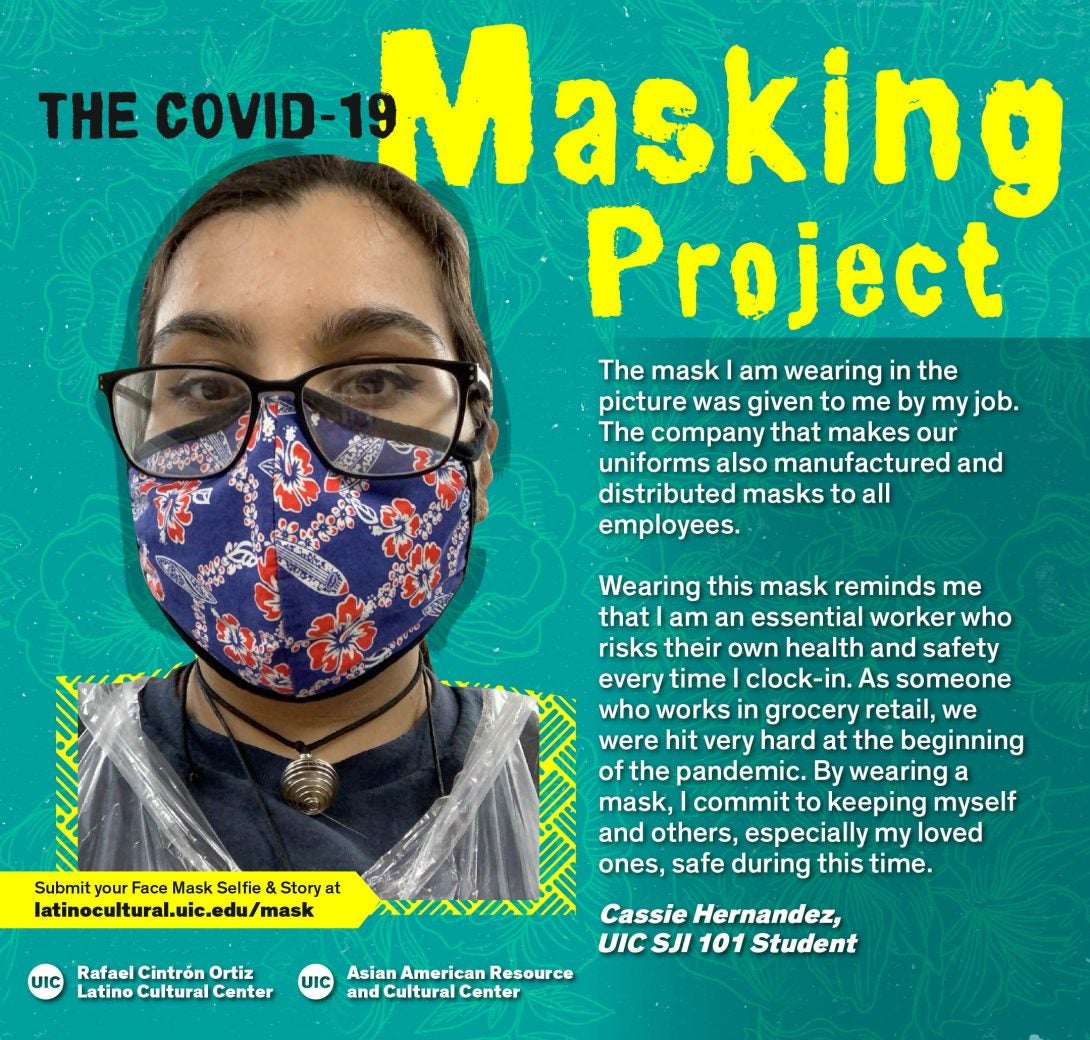 The mask I am wearing in the picture was given to me by my job. The company that makes our uniforms also manufactured and distributed masks to all employees.
Wearing this mask reminds me that I am an essential worker who risks their own health and safety every time I clock-in. As someone who works in grocery retail, we were hit very hard at the beginning of the pandemic. By wearing a mask, I commit to keeping myself and others, especially my loved ones, safe during this time.
The COVID-19 Masking Project was developed by the UIC Latino Cultural Center (LCC) in partnership with the UIC Asian American Resource and Cultural Center (AARCC) to engage students, faculty, staff, and community members in a creative and meaningful way during the COVID-19 pandemic.