Nancy M. Ramirez Blancas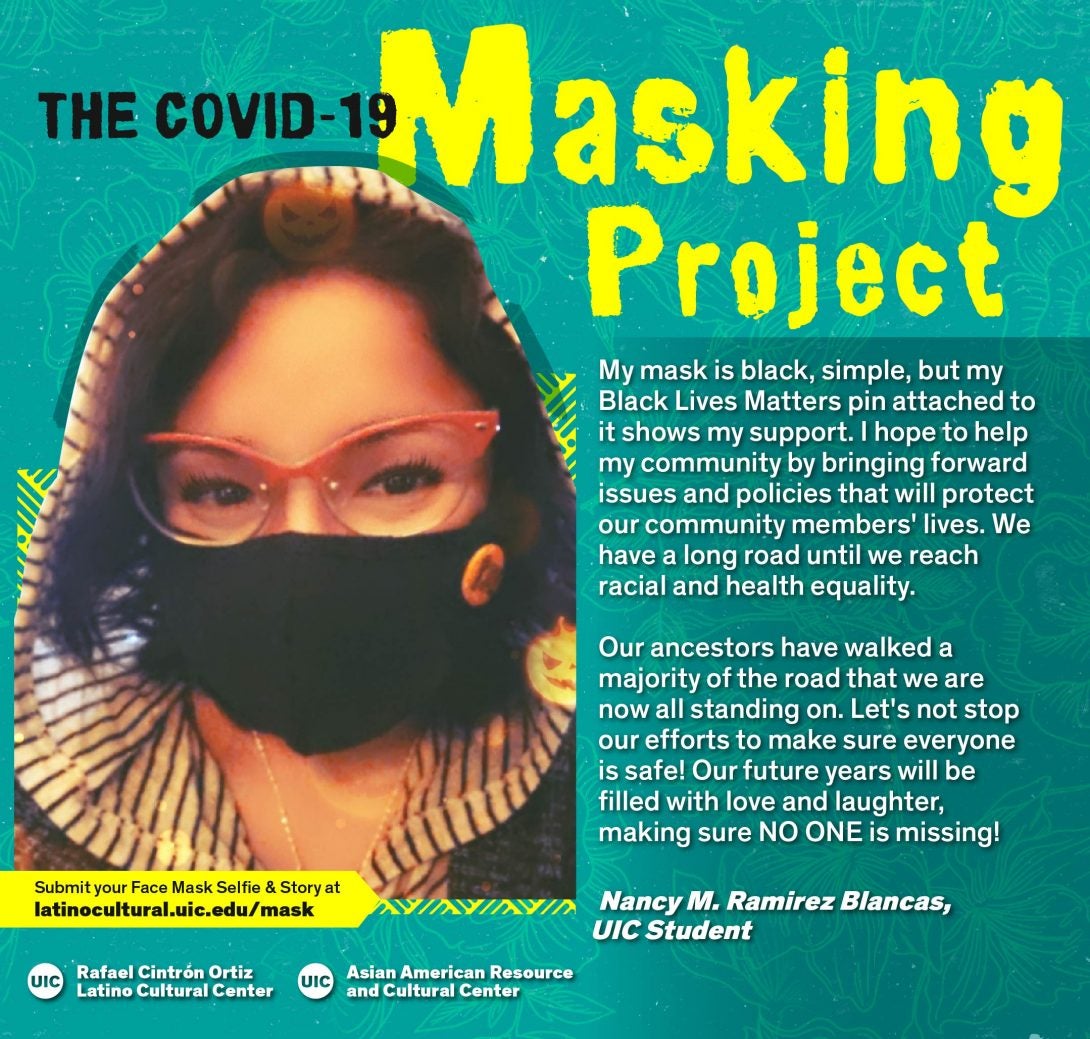 My mask is black, simple, but my Black Lives Matters pin attached to it shows my support. I hope to help my community by bringing forward issues and policies that will protect our community members' lives. We have a long road until we reach racial and health equality.
Our ancestors have walked a majority of the road that we are now all standing on. Let's not stop our efforts to make sure everyone is safe! Our future years will be filled with love and laughter, making sure NO ONE is missing!
The COVID-19 Masking Project was developed by the UIC Latino Cultural Center (LCC) in partnership with the UIC Asian American Resource and Cultural Center (AARCC) to engage students, faculty, staff, and community members in a creative and meaningful way during the COVID-19 pandemic.