Ximena Mora Y Olivan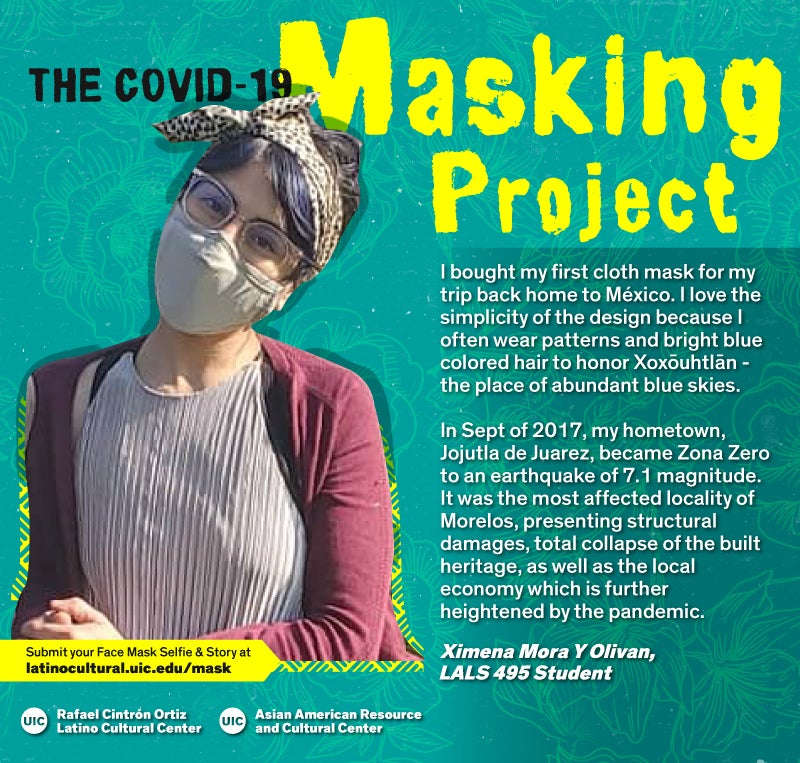 I bought my first cloth mask for my trip back home to México. I love the simplicity of the design because I often wear patterns and bright blue colored hair to honor Xoxōuhtlān – the place of abundant blue skies.
In Sept of 2017, my hometown, Jojutla de Juarez, became Zona Zero to an earthquake of 7.1 magnitude. It was the most affected locality of Morelos, presenting structural damages, total collapse of the built heritage, as well as the local economy which is further heightened by the pandemic.
The COVID-19 Masking Project was developed by the UIC Latino Cultural Center (LCC) in partnership with the UIC Asian American Resource and Cultural Center (AARCC) to engage students, faculty, staff, and community members in a creative and meaningful way during the COVID-19 pandemic.