Past Noche Programs & Community Poems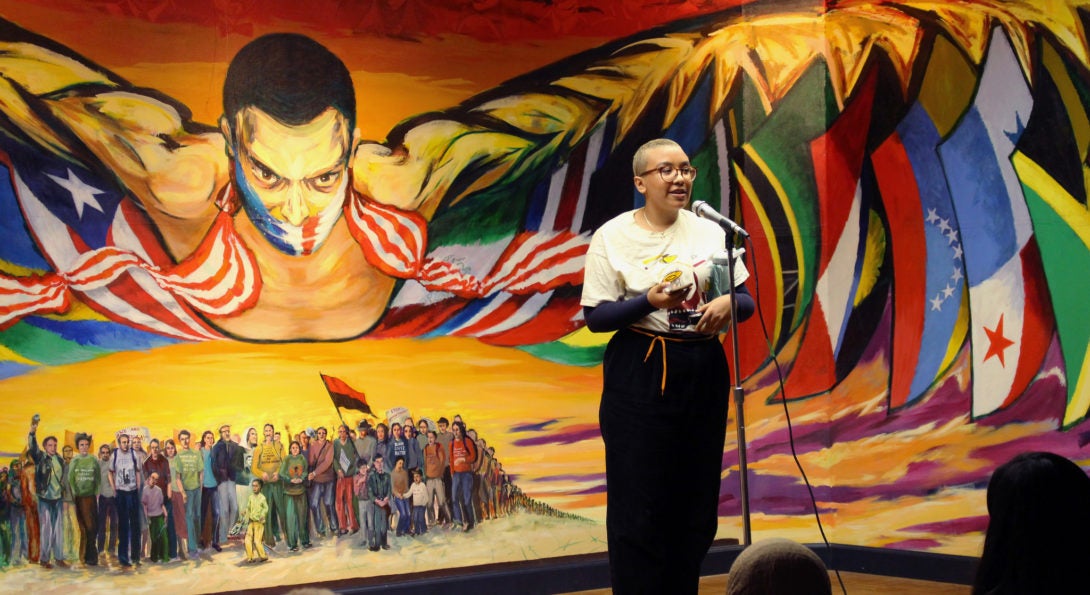 Although Noche programs have been happening regularly since the 1990s, we have little documentation of these pioneer programs. We are gathering oral histories and materials to shed light on the early years, but in more recent years students have shaped a great record through these community poems. Enjoy!
September 2014 - #AllStudentsMatter
October 2014 - Love Shouldn't Hurt
November 2014 - Students as Agents for Human Rights
February 2015 - Food for Thought
March 2015 - Your Voice, Our Voices
April 2015 - Without Borders: Reimagining Cultural Identity
September 2015 - Knowing Our Struggle to Unify for Change
October 2015 - Grim Monsters in our Society
November 2015 - Say it Loud!
February 2016 - Power of Solidarity Across Communities
March 2016 - Growing Out of our Labels
April 2016 - Unpoliticizing Womyn's Rights
September 2016 - Honoring our Hub for Social Change!
October 2016 - Policing Bodies & Minds
November 2016 - Hear Me Exist: The Sound of Perseverance
February 2017 - Self Care and Love
March 2017 - Hear Our Voice
April 2017 - Restoration & Maintenance of Communities
September 2017 - Stand Up! Go Beyond the Street
October 2017 - Finding Joy
November 2017 - Disability Politics 2.0, My Side of the Story
February 2018 - LOVE in Times of Uncertainty
March 2018 - Claim Your Fate
April 2018 - Poetry in Motion
September 2018 - Migrant Families
October 2018 - Brainbow: Diverse Experiences with Mental Health
November 2018 - Solidarity Through Struggles
February 2019 - Poetic Justice
March 2019 - Emerging
April 2019 - Stories: Building Identity Through History
September 2019 - The Amazon within Us
October 2019 - Reclaiming Our Space
November 2019 - Introspection
February 2020 - Resolutions
March 2020 - Women, Gender, and Sexuality